Incense Stick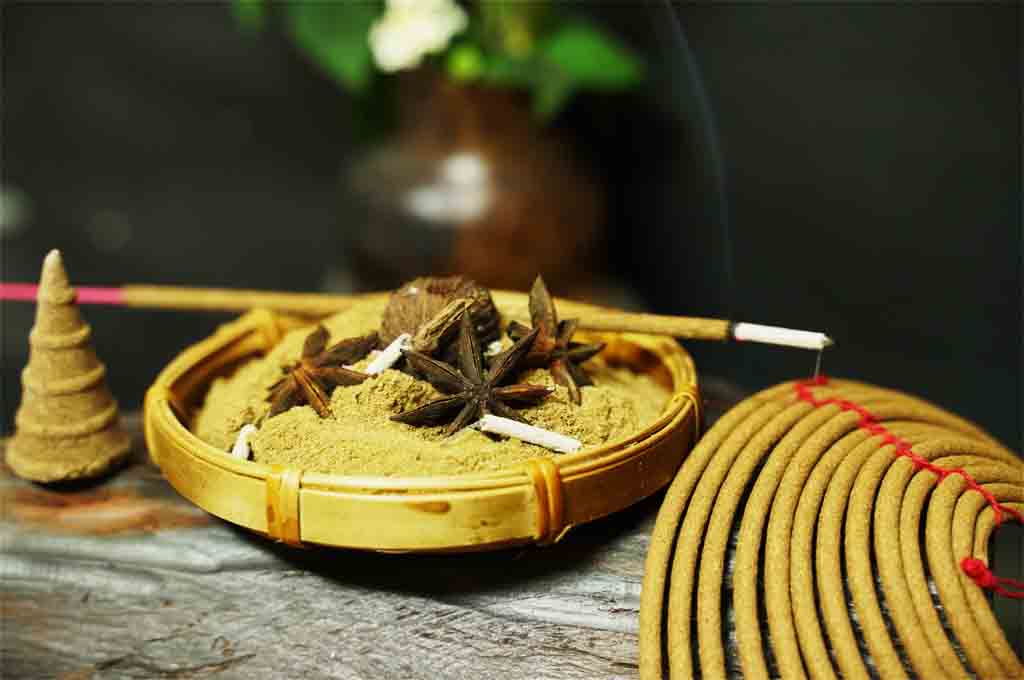 Tuesday,
06/06/2023
Đăng bởi:

TẠ QUANG Ý
Incense Stick - In Vietnamese Traditional Craft Village
Incense Stick - In Vietnamese Traditional Craft Village For hundreds of years, incense making is still preserved in Cao Thon village, a traditional craft village located on the outskirts of Hanoi, about 50km from the city center. Recently, the village has become famous as a tourist destination, attracting many visitors who want to experience the traditional craft of incense making.
For generations, Vietnamese people have been associated with incense making, and many traditional villages in Hanoi are still preserved by skilled craftsmen. Cao Thon village in Hung Yen city is one of the villages specializing in making such Incense Stick and remains forever as a unique cultural beauty of my hometown, where Huong Xua Duc Thu was born and raised.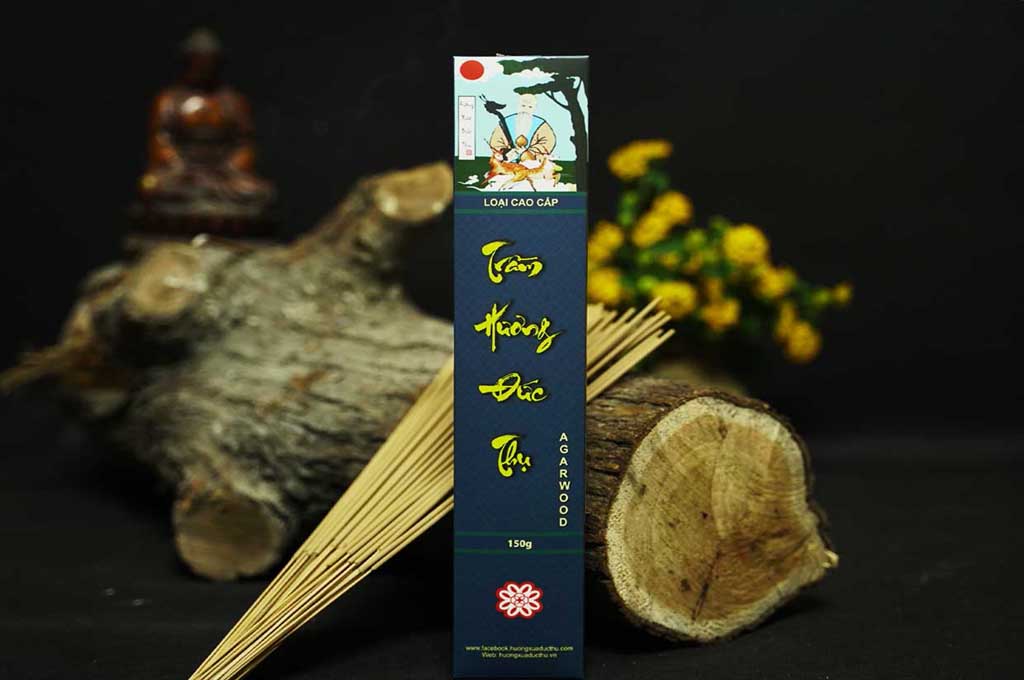 Image of herbal incense produced by Huong Xua Duc Thu
Each person has a specific task, it seems to have become a habit. The skillful hands split bamboo spokes, tie incense, dye raw materials, and make incense. Those sounds, along with the small voices of conversation mixed in the faint scent of incense, have created a unique feature of this Cao Thon incense making village.
Craftsmen dedicate themselves to creating a finished product for the end user. Each Incense Stick is made with meticulous care and attention to detail, from selecting and tying the bamboo sticks, dyeing the ingredients, sealing the fragrance, drying and packing. Depending on the type of flavor, choose the ingredients.
Ingredients: Acacia, Licorice, Bodhi, Cedarwood, Mint, Burdock flower, Angelica, Jade fruit, Blue cypress, Cloves, Licorice, Cedar, Trac celandine, Majang bow, Sa Khuong, Huong Bai, Star Anise, ...vv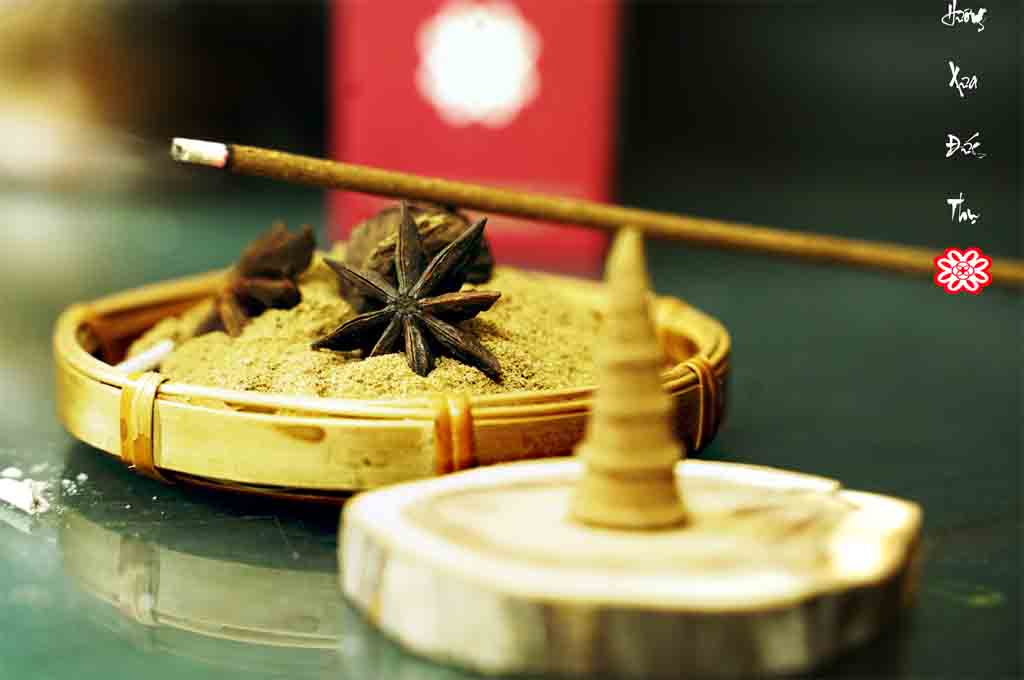 Image of herbal incense produced by Huong Xua Duc Thu
Traditionally, craftsmen compress Incense Stick by gently and firmly rolling the ingredients to ensure that the powder adheres evenly to the sticks. Today, modern technology has made the process more efficient, with factories investing in machines to speed up production. After packaging, incense must be completely exposed to the sun to avoid mold and increase shelf life.
Huong Xua Duc Thu keeps the scent for a long time, has a bright and eye-catching color thanks to the use of herbal ingredients and meticulous preparation techniques in each stage.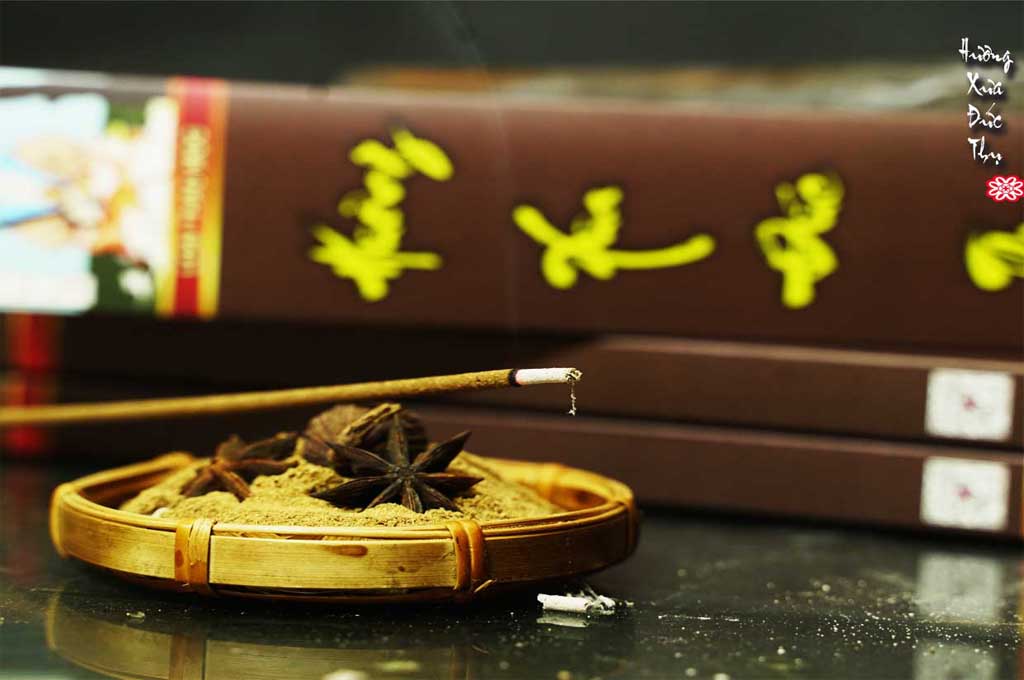 Image of herbal incense produced by Huong Xua Duc Thu
Up to now, Huong Xua Duc Thu has had many different fragrance products on the Vietnamese incense market. Besides, there are many kinds of high-quality incense, incense ring, incense, ... Huong Xua Duc Thu is not only popular with Hanoi consumers but also a familiar item in many domestic and international markets.
In addition, we also accept to make frankincense at the cheapest and most reasonable prices for domestic and international customers. Making incense according to the requirements of quality and prestige.
Incense Stick - In Vietnamese Traditional Craft Village
Product Name: Đức Thụ Old Perfume (Hương Xưa Đức Thụ) - Traditional Northern Perfume
Material: 100% herbs; acacia from nature, water.
no chemicals or fragrances added
| | |
| --- | --- |
| Type of incense | Herbs From Nature (Traditional Medicine) |
| Paper box | Color red |
| Sample | Free shipping |
| Height | 50 sticks |
| box | (100g) |
| fire time | 1 days |
| Close Package | box and plastic bag |
| Very little smoke | Do not use for quality preservation, easy to mold, please be careful. |
| natural herbs | Nutmeg, Duong Quy, Licorice, Burdock, Earth bone skin, Hoang Dan, Cedar Wood... |
Special shipping for inner city customers within the day, domestic customers from 2 to 3 days, international customers from 15 to 30 days
The product has been tested for safety at:
Ho Chi Minh City Service, Analysis and Testing Center.
In order for the product to retain its fragrance and resist mildew during use, please follow the following storage procedures:
Keep the product dry and cool.
Show live light and lower temperature.

Store the product carefully when using it will not lose its fragrance.
Buyers contact: For detailed product advice, please contact:
Hotline CSKH: 0834066886 - 0934108668 - 0911201949
Email: sutpport@huongxuaducthu.com
Address: Lane 28, house number 29, Tu Lien Au Co - Tay Ho - Ha Noi
HUONGXUADUCTHU Want to spread the most unique products to the worldwide meditation culture.